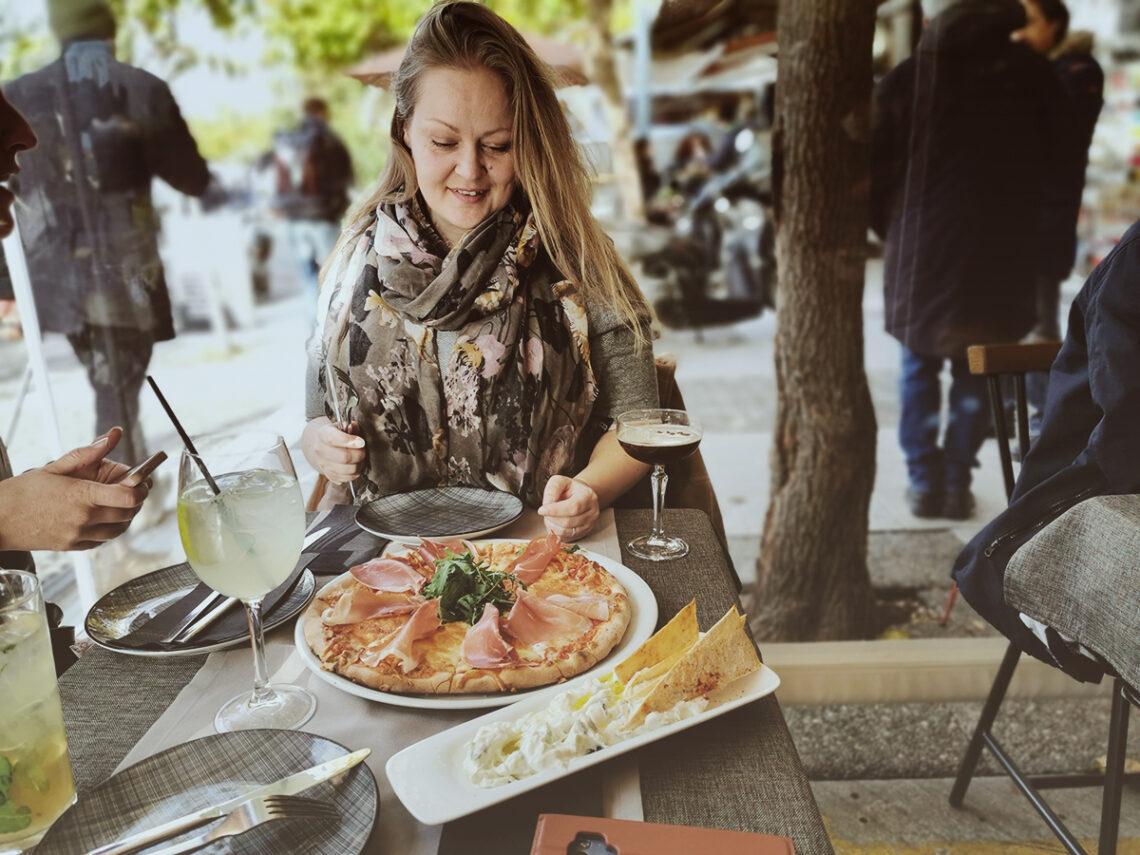 Lunch at the Food Project
As we were heading towards Acropolis in Athens, Greece, we decided to stop for a quick bite to eat, and as we passed by the Food Project that seemed like a fitting place for us. Isn't it just lovely to be able to sit outdoors and have lunch in january?
The restaurant is located just about a few minutes walk from the entrance to Acropolis, so it was really the perfect place for us.
Having a smaller lunch for us means having a pizza and some tzatziki to share, and a drink of course. I ordered myself one of my favorite drinks, a Espresso Martini, Hanna had a Limoncello Spritz and Jacob ordered a Mojito. The pizza was delicious, with rocket salad and Prosciutto crudo.
I just love places that dont mind you sharing foods, as we always do when we're at restaurants. I would rather eat at several places and have just a little taste of everything than have one plate and be crazy full at once. Sharing your foods means having the luxury of experiencing more of the foodculture, and what could be wrong that?
Do you share foods?
//Ann
Dont forget to join us on Facebook, Instagram and Pinterest for daily updates and more images