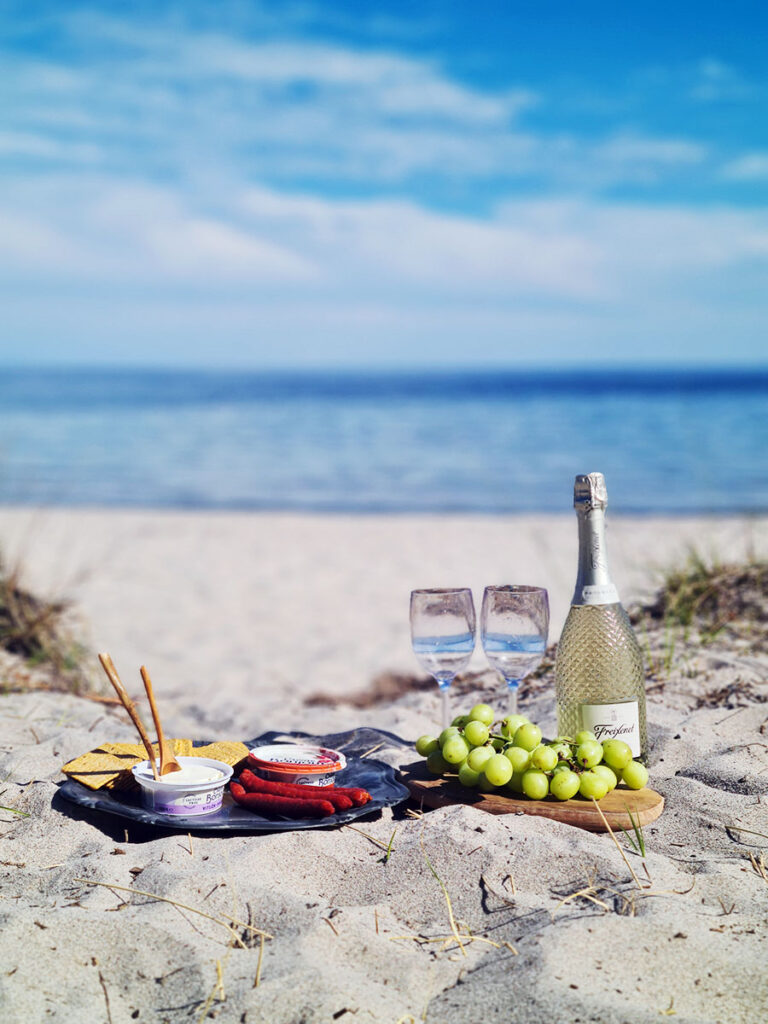 I never knew that I could find so many hidden treasures in my own backyard. Exploring our local surroundings this summer has been so much fun, and our weekend on the island of Nåttarö was one of the best once I have had in a long time.
I mean, magical beaches, sun, and great company – what more can a girl ask for?
From Stockholm in Sweden, it will take you about 45 minutes to get to Nynäshamn by train, and from there you take the ferry over to the island of Nåttarö which will take you yet another 35 minutes and set you back about 20 euro per person for a round-trip. But for us that actually live in Nynäshamn, well, it's just a boat ride, and then you're in paradise. So why don't we go there more often one might ask…

I have probably been on the island as a kid, on a school trip, or maybe go camping with the family, but I have never been there in my adult life. I didn't think there would be beaches like this so close to Stockholm, and sure, after spending some time on Fårö I should have figured there was, but I really didn't. I have never quite had the interest to explore the local surroundings like this, and I have had zero interest in checking out the nearby archipelago and the small islands. Luckily, that makes for some great surprises as I start exploring them now.

Just having the luxury of a beach so close by all the time is amazing, I mean, I know we have some great beaches where I live… just not as beautiful and kind of exotic as this one. Spending a weekend on the island sure felt like a weekend abroad – 35 minutes away from home.
//Ann
Dont forget to join us on Facebook, Instagram and Pinterest for daily updates and more images.